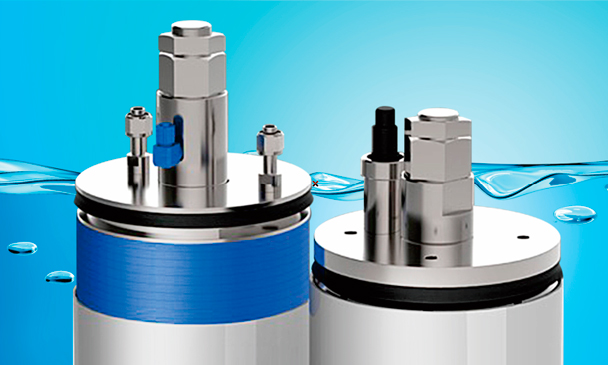 Disc tube membrane technology
Special membrane technology specially used for the treatment of high pollution and high salinity wastewater.
Product Details
DT membrane technology, namely Disc Tube Module (Disc Tube Module), is a special membrane technology specially designed for the treatment of highly polluted and high salinity wastewater. We develop more series of products. Its special structure membrane separation module and unique fluid dynamics design make it have super anti-pollution ability, even for high COD, high SDI wastewater can be directly treated. At the same time, its independent installation method and high pressure resistance are the most ideal membrane technology for high-salinity wastewater treatment. We have two types of membranes, namely disc tube reverse osmosis (DTRO) and disc tube nanofiltration (DTNF). There are a variety of configuration options according to different wastewater and needs, which enriches wastewater treatment solutions.
Technical parameter
Project

Unit

DTRO

DTRO-MP

DTRO-HP

Effective membrane area
m2
9.405
Number of guide plates for single membrane original
u
210
Number of single membrane element diaphragm
u
209
Inlet water flow during operation
L/H
800-1200
Maximum cleaning temperature
oC
45
Maximum operating temperature
oC
38
Maximum operating pressure
Bar
75
90
120
Operating pressure
Bar
30-75
40-90
90-120
Total length
mm
1400
1400
1400
Outer diameter of membrane shell
mm
214
218
224
Main technical features

Superiority in Application
DTRO
·Direct treatment of high-concentration polluted wastewater
·Concentration and reduction of high-salinity wastewater to reduce cost of zero-discharge treatment
DTNF
·Zero-discharge salt separation adaptable to processes of different salt ratios, optional efficient membrane products ensuring salt separation purity
·High concentration of materials enabling new ways of material recycling
·High-pressure DTNF allowing over 16% concentration of sulphate
Application Fields
·Oil and gas drilling and chemical industry
·Desulfurization wastewater from power plant
·Salt chemical engineering
·Landfill leachate
·Pharmaceutical fermentation